SRM University Vadapalani Campus Engineering Chennai Admission 2018
Established Date:1985
The SRM University (Sri Ramaswamy Memorial University), formerly SRM Institute of Science and Technology, is a deemed university in the state of Tamil Nadu, India,2016 admissions started. It was founded in 1985 as SRM Engineering College in Kattankulathur, under University of Madras. It now has four campuses in Tamil Nadu—Kattankulathur, Ramapuram, Vadapalani and NCR in Delhi. The institute gained deemed status during the 2003-2004 academic year and was renamed SRM Institute of Science and Technology. It became SRM University in 2006, when it attained the status of a full-fledged university, under section 3 of the UGC Act 1956.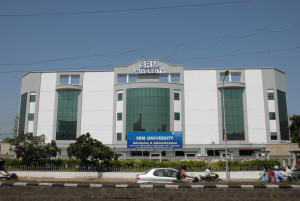 Vadapalani Campus (City Campus):
Considered the smallest of the SRM campuses, is located in the center of Chennai city. This campus houses the Faculty of Engineering and Technology, Faculty of Management Sciences, Faculty of MCA, and the Sivaji Ganesan Film Institute. The SRM Institutes For Medical Science is also located within the campus.
Facilities:
City Campus of SRM University is located in a sprawling campus of more than 5 acres and located at the heart of the metropolitan city of Chennai. It is well connected by road, rail and air. Apart from the public transport, college buses are also available for transporting the staff and students from various places of the city. The campus hosts well planned.
Academic blocks
Computer Centre
Lecture Hall
Library
Laboratories
Conference Halls
Canteen
Campus is enabled with Wi Fi facility. All class rooms are equipped with centralized Air conditioning, LCD projectors, and ergonomic designed sitting tables for students. Campus has the corporate ambience. All the laboratories are equipped to meet the standards of engineering education which will definitely kindle innovation and research in the young minds leading to all round development.
Students' Information Centre

The Students' Information Centre bridges the gap between the students, parents and the institution.
Ms. Padma Rao has been functioning as the Principal Coordinator-Students' Affairs

Wi – Fi Internet facility is available in the campus for the faculty and the students
Xerox Shop is situated inside the campus for the benefit of the students
Bank Extension Counter helps the students to meet their various banking needs
Canteen provides nutritious and quality food at affordable cost
Stationery shop caters to the regular needs of the students
Bus Facility is available for the advantage of the students
Library
The library is the art of the academic centre at SRM University, Vadapalani Campus. It is designed to meet the information needs of SRM University community.
Library has large collections of books, CD's, Journals and Magazines covering various branches of Engineering & Technology, Science and Humanities and its related fields
The library is located in 'C' block, 1st floor, 'D' wing covering 7500 sq.ft. area with seating capacity of 150 members. It is fully air – conditioned.
Courses Offered:
Tech Computer Science Engineering
Tech Electronics and Communication Engineering
Tech Mechanical Engineering
Master of Business Administration
B.Sc. Film Technology
Master of Computer Applications
NAAC Grade: B+
Ranking: AAAA+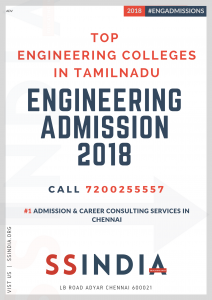 Why Join SRM University
Provides placement with reputed companies
Ranked 43rd among Top 100 Universities in India by National Institutional Ranking Framework (MHRD) in 2016
Scholarships for meritorious and deserving students
Recognized by UGC
Grade 'A' accreditation by NAAC and placed in 'Category A' by MHRD
Tech in CE, EEE, ECE & ME and B.Tech in IT accredited courses by Engineering Accreditation Commission (EAC) and Computing Accreditation Commission of ABET, USA respectively
MOUs with foreign universities, institutions and industries for research, training, students/faculty exchange program etc.
Flexible credit based system
Opportunity to study abroad with semester abroad program
Foreign visiting faculty from 14 countries and 10 currently teaching at the university
Participates in research projects funded by agencies such as UNICEF, DBT, ISRO, ICMR etc.
Promotes entrepreneurship and innovation among students
Placements:
SRM University has set a new placement record on Day One, with top four IT companies offering jobs to a total of 6,064 students. Assuring recruiters that SRM University will continue to maintain its number one status, Dr. Paarivendhar, Founder Chancellor, said that apart from constantly reviewing the syllabus to meet the demands of the market forces, the University keeps in mind the talent and skill requirements of the industry. "Placement is one part of University life. Grooming to work in a multinational company and being better citizens is the other part", the Founder Chancellor said.
Placements are very good here. The college does have good record for placements and claiming 100% for some batches. The average package got by students here is around 3- 4 Lakh per annum. Few of the students do manage to bag bigger and very high paying offers too.
 Admission Procedure:
SRM University engineering entrance exam SRMEEE 2016 also known as SRMJEE is an entrance exam conducted by the SRM University for admission to the under graduate engineering courses offered by the university. The SRMEEE is conducted by the SRM University for admission to various engineering (B.Tech) programmed offered by the university for the academic session starting from 2017.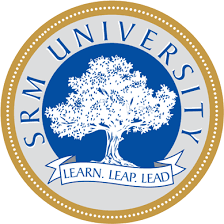 Contact Details:
No.1, Jawaharlal Nehru Road,
(100 feet Road, Near Vadapalani Signal),
Vadapalani,
Chennai – 600 026.
Phone: +91-44-4396 9966, +91-44-4396 9967
Fax: +91-44-43969957
SRM UNIVERSITY  VADAPALANI CAMPUS ENGINEERING ADMISSION 2018
LEAVE YOUR QUESTIONS RELATED TO ADMISSION PROCEDURE , APPLICATION , ELIGIBILITY , INFRASTRUCTURE , CUT OFF WE WILL GET BACK TO YOU AS SOON AS POSSIBLE ..
SRM University Vadapalani Campus Engineering Chennai Review 2018
Campus Life -

9.5/10

Facilities -

9.3/10

Labs -

9.2/10

Faculty -

9.0/10

Hostels -

9.0/10

Exposure -

9.6/10

Placements -

9.6/10

Location Advantage -

9.5/10
SRM University Vadapalani Campus Engineering Chennai Review 2018
SRM University is one of the top ranking universities in India with over 20,000 students and 1,500 faculty, offering a wide range of undergraduate, postgraduate and doctoral programs in Engineering, Management, Medicine and Health sciences, Science and Humanities. Accredited by NAAC (2006-2011) and now in the process of re-accreditation.