Karunya University Engineering Admissions 2020
Established Year: 1986
About Us:
Karunya University (formerly Karunya Institute of Technology and Sciences, KITS) is a fully residential, Christian minority university located inCoimbatore, India. It was founded as a Christian minority institution by the lateD. G. S. Dhinakaran, his son Paul Dhinakaran, Christian evangelists and the founders of Jesus Calls Ministries, India. This deemed university has been accredited by NAAC with a 'B' grade. The university has won the record for participation in the largest ever awareness program on environmental awareness organized by Coimbatore Municipal Corporation.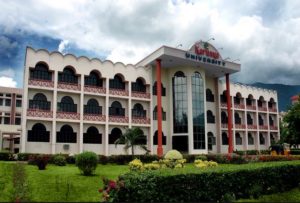 In 1981, D.G.S. Dhinakaran envisioned the establishment of an arts college.But he changed his mind and embarked on the path to establish a technical university. The institute was inaugurated on 4 October 1986 as Karunya Institute of Technology. In 2004, the institute was awarded deemed university status in recognition of its academic excellence by the Ministry of Human Resources Development, government of India and subsequently renamed as Karunya University.
Facilities:
Classroom Facilities:
Class rooms are properly furnished with adequate chairs, tables, TV sets, LCD and Over-head projectors etc.
 Library Facilities :
The Central library is well equipped with modern facilities and resources in the form of CD-ROM, On-line databases, e-journals, e-books, audio video cassettes, books, journals, project reports etc. Links from the home page will direct you to information on library policies, hours, collections and services. The mission of the Central library is to provide information services and access to bibliographical and full text digital and printed resources to support the scholarly and informational needs of the Institute user community.
 Laboratory Facilities:
The University Computer Technology Centre offers world class computing facility to the Karunya community. The computing resources include advanced servers and powerful workstations. A state-of-the-art campus network with fiber optic backbone and a 300 Mbps Leased line Internet connection and 1 Gbps from NKN which is one among 400 Universities offer unlimited access of Internet for the students and staff round the clock, for their educational and research needs. The servers include the IBM blade server, IBM X- 365 , IBM server X-346 for Novell Open Enterprise server, IBM server X-235 for Oracle applications, IBM Netfinity 3500 for hosting the KITS website, IBM Netfinity 3000 and 1000 as dedicated mail server and DNS server. In addition we have IBM AS/400e server, HP Net server E800 for MATLAB, Sun Ultra Sparc server for shell programming and Hewlett Packard Sure Store CD-Rom server.
Hostel Facilities:
Karunya University aims at training professionals of high standard with moral caliber. The rules and regulations are framed so as to train them for reaching the goals for which the institution was started. It aims at ensuring harmonious, friendly living among students of various states inculcating self discipline. The hostels should serve as a training ground for a responsible, successful and useful life through development of the body, mind and soul. The Twelve hostels of Karunya University are under the overall administrative control of the Director (Student Residences). He is assisted by a joint Chief Wardens in his administrative responsibilities . The Finance officer of the University looks after the financial responsibilities.
NAAC Grade: B
Ranking:  AAAA
Courses Offered:
Bachelor of Technology in
o Mechanical Engineering
o Information Technology
o Food Processing & Engineering
o Electronics & Media Technology
o Electronics & Instrumentation Engineering
o Electronics & Communication Engineering
o Electrical & Electronics Engineering
o Computer Science & Engineering
o Civil Engineering
o Biotechnology
o Bioinformatics
o Aerospace Engineering
Why Join Karunya University:
Provide placement in renowned companies
Provides scholarship and gold medals for deserving candidates
Ranked 48th among Top 100 Universities in India by National Institutional Ranking Framework (MHRD) in 2016
Awarded with Edupreneurs Award by The Times Group 2013UGC recognized deemed university
ISO 9001:2008 and ISO 14001:2004 certified institute
NAAC Accredited
NABL accredited food quality testing lab
MoU's with foreign universities & companies for student and faculty exchange programs, projects, twinning/dual programs, joint research activities etc
Faculty includes 31% doctorates and 38% pursuing doctorate
Student faculty ratio is 1:16
Separate IQAC celll and Siemens corporate training center
Follows earn while you learn scheme
Placements:
Karunya encompasses a worthy record of placement of its final year students and graduates. a decent range of ultimate year students attempt to select higher studies in India or abroad or flip entrepreneurs. As per recent trends concerning eightieth of eligible final year students, WHO look for a placement, area unit placed with supposed organizations at the initiative of the Karunya University before their feat the field. aside from Placement interviews on alternative campuses in and around Coimbatore, within which our students participate, variety of interviews area unit continued our field.
Placement agencies were coming to my university to recruit experience,freshers in B.E and M.E ie graduated and post graduates .Placements went well and job s in Software,Hardware and Networking were provide in Multi National Companies with quite good Packages,Emoluments etc.Companies are Wipro,Infosys,TCS,Satyam.HCL,etc all of them are MNC and offer upto 3 LPA staring for freshers.
Admission Procedure:
B.Tech. admissions are purely based on the Karunya Entrance Examination (KEE 2020) ranking. KEE 2020 is a national level examination which will be conducted by Karunya University  in 13 undergraduate engineering programmes. The entrance examination will be held in the 3rd week of April, 2020, tentatively. Candidates who want to apply for the undergraduate engineering programmes offered by Karunya University can check all the important details such as important dates, eligibility criteria, application form availability etc. of KEE 2020 .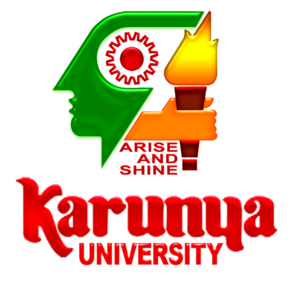 Contact Details:
Karunya University
Karunya Nagar
Coimbatore – 641 114
Ph. : 0422 – 2614550, 2614551, 2614552, 2614555
Fax : 0422 – 2614553
Mail : coe@karunya.edu
web : www.karunya.edu
Karunya University Engineering Admissions 2020
ENGINEERING ADMISSIONS 2020 – CHENNAI
ADMISSION PROCEDURE, FEES STRUCTURE, ELIGIBILITY, APPLICATION PROCESS
LEAVE YOUR QUESTIONS RELATED TO ADMISSION PROCEDURE , APPLICATION , ELIGIBILITY , INFRASTRUCTURE , CUT OFF WE WILL GET BACK TO YOU AS SOON AS POSSIBLE …
Karunya University Engineering Review 2020
Campus Life -

9.0/10

Facilities -

9.1/10

Labs -

9.0/10

Faculty -

9.0/10

Hostels -

9.0/10

Exposure -

9.2/10

Placements -

9.8/10

Location Advantage -

9.5/10
Karunya University Engineering Review 2020
Karunya University, Coimbatore was established in 1986 with the noble vision to raise professionals and leaders of high academic calibre and unblemished character, nurtured with a strong motivation and commitment to serve humanity. In 2004, the institute was awarded the Deemed to be University status in recognition of its academic excellence by the Ministry of Human Resources Development, Government of India and subsequently renamed as Karunya University under section 3 of the UGC Act, 1956.