Arulmigu Kalasalingam College of Pharmacy Admission 2018
Established Year: 1988
About Us:
Arulmigu Kalasalingam College of Pharmacy was established in the year 1988 in a serene campus surrounded by scenic mountainous setting at Krishnankoil. The college is located 65 kms south of Madurai and 10 kms north of Srivilliputhur on Madurai- Senkottai National Highway. The college is built in an area of 230 acres with all infrastructure facilities. The college is a quiet retreat, away from the distractions and disturbances. It is constructed as a large and modern city, ideal for concentrated study. Shielded on four sides by nature" s evergreen slopes, the grass are so fine and provide a welcoming green carpet, each season has a special message to say and each morning has a special greet to give.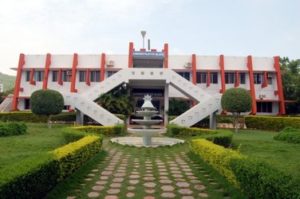 Facilities:
Library
Laboratories
Sports
Museum
Computer Lab
College Hostel
Transportation
Courses Offered:
B.Pharm. Pharmacy
Admission Procedure:
Eligibility Criteria:
To be eligible, the candidates must have cleared 10+2 level of examination which is recognized by any Board. The qualifying examination needs to have passed by them with at least 50% marks (40% marks) in aggregate in the science subjects – Physics, Chemistry and Biology / Mathematic
Contact Details:
Anand Nagar,
Krishnankoil,
Srivilliputtur(Tk), Virudhunagar,
Tamil Nadu 626126
Email: akcpprl@yahoo.com
Website: www.akcp.ac.in/
Arulmigu Kalasalingam College of Pharmacy Admission 2018
B.Pharmacy ADMISSIONS 2018 – CHENNAI
ADMISSION PROCEDURE, FEES STRUCTURE, ELIGIBILITY, APPLICATION PROCESS
LEAVE YOUR QUESTIONS RELATED TO ADMISSION PROCEDURE , APPLICATION , ELIGIBILITY , INFRASTRUCTURE , CUT OFF WE WILL GET BACK TO YOU AS SOON AS POSSIBLE ..
Arulmigu Kalasalingam College of Pharmacy Review 2018
Campus Life -

7.6/10

Facilities -

7.4/10

Labs -

7.6/10

Faculty -

7.7/10

Hostels -

7.4/10

Exposure -

7.5/10

Placements -

7.6/10

Location Advantage -

7.5/10
Arulmigu Kalasalingam College of Pharmacy Review 2018
Arulmigu Kalasalingam College of Pharmacy was established in the year 1988 in a serene campus surrounded by scenic mountainous setting at Krishnankoil. The college is located 65 kms south of Madurai and 10 kms north of Srivilliputhur on Madurai- Senkottai National Highway. The college is built in an area of 230 acres with all infrastructure facilities