VEL TECH TECHNICAL UNIVERSITY ENGINEERING ADMISSION  2018
Vel Tech Technical University College Of Engineering Admission 2018 Started From Feb 2018 for Engineering. Veltech University Admissions 2018, Interested students can do advance booking for the academic year 2018 -19 for Vel Tech Technical University College Of Engineering Fees Structure 2018 Call 09700019482.

Vel Tech, 2018 Admissions started. Vel Tech was Established in 1997 under the Trust founded by the Educational-Philanthropic Personalities- Dr.R.Rangarajan and Dr.Sagunthala Rangarajan, who are the Founder President and Foundress respectively now. Initially, the college was affiliated to Madras University and approved by AICTE, New Delhi, and then affiliated to Anna University, Chennai in 2001.This "Temple of Learning", Vel Tech, has grown steadily over the years by the uncompromising vision, leadership and guidance of these founder couple and matured as Vel Tech University u/s 3 of UGC Act, 1956 in 2008 with the clear vision "To create, translate and share frontiers of knowledge embedded with wisdom and innovation for a positive transformation of emerging society.
 VEL TECH UNIVERSITY ADMISSIONS 2018 – BROCHURE DOWNLOAD NOW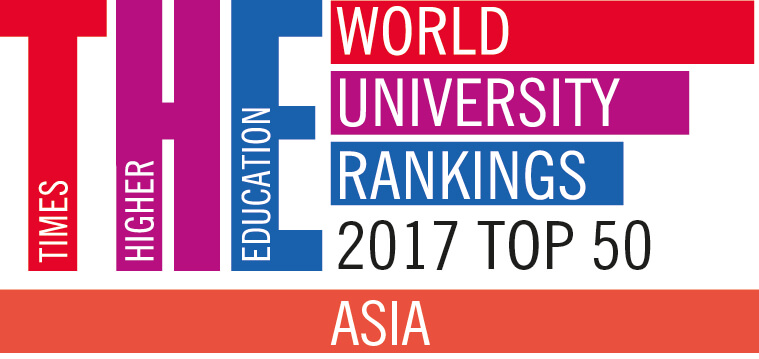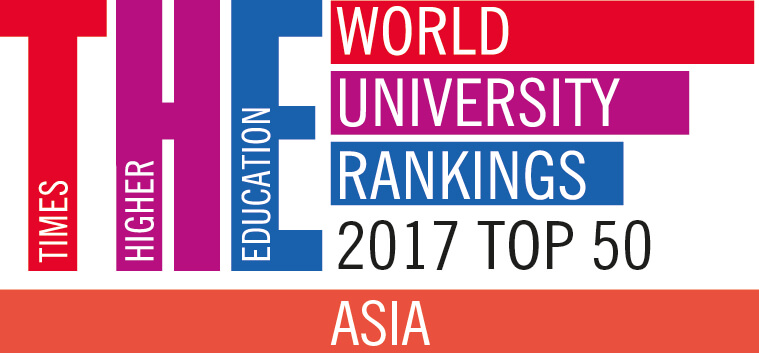 RANKED #43

 IN ASIA. ONLY 

PRIVATE UNIVERSITY

 IN 

TOP 50

 FROM INDIA
VELTECH UNIVERSITY ADMISSIONS 2018 SCHOLARSHIPS APPLICATIONS FEES STRUCTURE
Courses Offered:
B.tech :
Aerospace Engineering
Aeronautical Engineering
Automobile Engineering
Biomedical Engineering
Biotechnology
Chemical Engineering
Civil Engineering
Civionics
CSE
CSE – Game Design & Animation
CSE – Data Analytics
CSE – Networking & Cyber Security
EEE
EEE – Energy Engineering
ECE
ECE – Embedded Systems
EIE
Genetic Engineering
Information Technology
Information Technology – Cloud Computing
Mechanical Engineering
Mechatronics Engineering
Nano Technology
Software Engineering
Architecture
Design
M.Tech:
Metallurgy
Machine Design
Robotics
Power Electronics
Embedded system Technologies
VLSI Design
Process Control & Instrumentation
Measurements & Control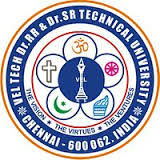 Facilities at Vel Tech University :
Library
Classrooms
Laboratories
Resource centre
Canteen
Conference Hall
Computing Lab
Transportation
Hostels
Medical facilities
VTUEEE2018-Information-Brochure veltech university
Contact Details:
Vel Tech Dr.RR & Dr.SR Technical University
#42 Avadi-Vel Tech Road,
Avadi, Chennai-600 062,
Tamil Nadu, India.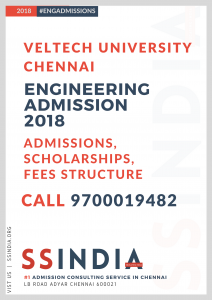 VEL TECH TECHNICAL UNIVERSITY ENGINEERING ADMISSION  2018
Admission Procedure, Fees Structure, Eligibility, Application Process
CONTACT 09700019482
LEAVE YOUR QUESTIONS RELATED TO ADMISSION PROCEDURE , APPLICATION , ELIGIBILITY , INFRASTRUCTURE , CUT OFF WE WILL GET BACK TO YOU AS SOON AS POSSIBLE ..