VIT University Engineering Admission 2018
Established Year:1984
About Us:
VIT University,2018 Admissions are started.VIT University was established with the aim of providing quality higher education on par with international standards. It persistently seeks and adopts innovative methods to improve the quality of higher education on a consistent basis.The campus has a cosmopolitan atmosphere with students from all corners of the globe.It was established under Section 3 of the University Grants Commission (UGC) Act, 1956, and was founded in 1984 as a self-financing institution called the Vellore Engineering College. The Union Ministry of Human Resources Development conferred University status on Vellore Engineering College in 2001. The University is headed by its founder and Chancellor, Dr. G. Viswanathan, a former Parliamentarian and Minister in the Tamil Nadu Government. In recognition of his service to India in offering world class education, he was conferred an honorary doctorate by the West Virginia University, USA. Sankar Viswanathan, Sekar Viswanathan and G.V. Selvam are the Vice-Presidents; Dr. Anand A. Samuel is the Vice-Chancellor and Dr. V. Raju and Dr. S. Narayanan are the Pro-Vice-Chancellors.
VIT University Admission process, Eligibility, Application Process Call 9700019482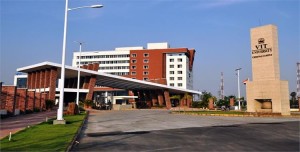 Facilities:
VIT provides the right ambiance to stimulate interactive learning with all the required infrastructural facilities like centrally air-conditioned, state of the art building, Spacious, air-conditioned classrooms providing the most conducive environment for dynamic and focused discussions, Wi-Fi environment wherein students are provided with wireless laptops to help them access the world anytime, anywhere, Computer labs providing computing facilities comprising of the latest machines, Well equipped library stocked with latest periodicals, Cafeteria offering nutritious and wholesome food to ensure a well balanced diet and a Recreation and Sports Center to refresh minds during the hectic schedules.
Classroom Facilities:
17 hostels are located in VIT campus with Thirteen Men's Hostels and Four Women's Hostels. Men's hostel accommodates 7000 students in single, two and three bedded, four bedded and six bedded rooms. A gym facility is also attached with well maintained swimming pool.  The Women's Hostels have room for 3200 students. Women students have ccess to gym facilities and a newly built swimming pool inside one of these hostel premises. Individual metering service for those who want air-conditioning facilities is also provided. Optional washing services are provided in well maintained separate washing areas.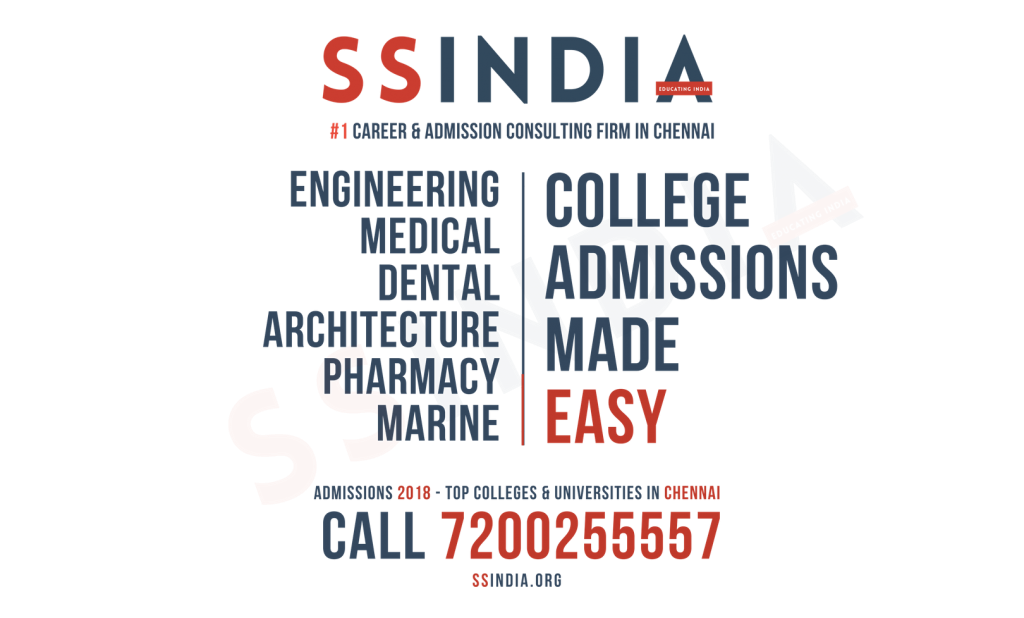 Laboratory Facilities:
The classrooms at VIT creates an atmosphere that is conducive to learning for knowledge that the students possess.The classrooms have all the modern facilities with all the latest teaching aids available at the air-conditioned rooms, including LCD projectors, sound systems, OHP devices, adequate chairs, tables, TV sets, and Over-head projectors. The classrooms are also spacious, well lighted & well ventilated.
Library Facilities:              
The college library is centrally air-conditioned, modern & digitalized library having Computerized Library Management System with International Collection of over 22,505 books under 3000 titles. It also subscribes to national and international Journals and magazines. There is a Audio-visual Library Section, Career Guidance Section and Xerox facility. Library is well-stocked of over 2,000 books. The college has Library cum reading room, well equipped with periodicals, text books, study material, major dailies and popular magazines for both students and faculty.
Sports Facilities:
 Computer Labs are equipped with adequate number of computers to enable the students to practice comfortably. The computer lab is designed to enhance students learning system and to perform basic and applied research in the area of communication which is developed for future oriented information & communication technology. The Institute has a State-of-the-art Computer Lab with all systems of latest configuration including printers, scanners & multimedia devices. It has 24 hour broadband Internet connectivity and a host of other required softwares for students.
NAAC Grade: A
Ranking: AAAA+
Courses Offered:
Computer science and Engineering
Mechanical Engineering
Civil Engineering
Electrical and Electronic Engineering
Electronics and Communication engineering
Why Join VIT University:
xcellent placement record with students getting placement in top companies
Ranked 13th among 'Top 100 Engineering Institutes for Research and Teaching' in India by National Institutional Ranking Framework (MHRD) in 2016
Scholarships for meritorious students based on rank obtained in the qualifying examination
Recognized as deemed university by UGC
Grade 'A' accreditation by NAAC
ABET accredited for B.Tech in Biomedical, CE, CSE, EEE, ECE, E&I, IT, ME, ME (Automotive) and ME (Energy)
Accredited by TCS, Wipro, Ericsson and Cognizant for academic collaboration and placements
MOUs with foreign universities and Indian agencies for international transfer programs, student-faculty exchange, academics and joint research
Participates in research projects sponsored by bodies like ISRO, Ministry of Defence, Atomic Energy Regulation Board etc.
Membership with professional societies like IEEE, ISTE, etc. for multiple active chapters to students engrossed in engaging activities help them build an effective network
Fully flexible credit system
Conducts project and research based learning
Placements:
VIT University has been consistently setting records of campus placements amongst private institutions in India. Producing graduates who are well equipped to handle the working norms of the industry and commerce in the public and the private sectors has been the primary aim of the university.
We have over 400 recruiters from Core Engineering and Software companies who visit each year
Here's a quick glimpse of our top IT recruiters over the years
2012-13
-Accenture(1492), Cognizant(803) and Wipro(1308)
2013-14
-Accenture(1688), Cognizant(1084) and Wipro(1162)
2014-15
-Accenture(1324), Cognizant(1911), Infosys(1452) & Wipro(1141)
Placement Process:
1.PAT Registration
2.Training
3.Eligibility Criteria- 60% in X, XII, UG and PG as applicable – No Current Arrears/ No History of arrears –    Academic gap
Admission Procedure:
Admission in VIT University is conducted on a merit basis through an online entrance exam. VIT organises its own entrance exam, called the Vellore Institute of Technology Engineering Entrance Examination (VITEEE). It is conducted every year in the month of April and May. In 2015 over two lakh students appeared for the entrance examination. The exam has been conducted online since 2013. VITEEE 2017 was conducted from April 6 to April 17 in three sessions.Admissions to postgraduate courses is done through the separate VITMEE test held in the first week of June every year.
The Admissions will be purely on the basis of marks secured in VITEEE2017,conducted by the VIT university.
The candidates who have are not appeared for the VITEEE are not eligible for the admissions.
The candidates will be shortlisted based on the entrance exams marks and will be called for VITEEE counseling.
Entrance Exam:
Contact Details:
VIT University – Chennai Campus
Vandalur – Kelambakkam Road,
Chennai – 600 048.
Phone: 044 3993 1555
Email: admin.chennai@vit.ac.in
Website: http://www.vit.ac.in/
VIT University Engineering Admission 2018
LEAVE YOUR QUESTIONS RELATED TO ADMISSION PROCEDURE , APPLICATION , ELIGIBILITY , INFRASTRUCTURE , CUT OFF WE WILL GET BACK TO YOU AS SOON AS POSSIBLE ..